Japanese hairstyles will vary from exotic very plain and cute. The main feature in most Japanese hairstyles is the parting of the front bangs. The focus is the front of the hairstyle and bringing the eyes and face to attention. Because Japanese hairstyles are mostly intended for darker hair colors, lighter skin will have seem to be more vibrant and jump out. There are two really good japanese hairstyles that we like morst on our site and they will be listed here. If you are interested in more sources, the best include Japanese pop stars, ancient Japanese looks, and even anime.
All Bangs
Many Japanese hairstyles focus on bangs or having hair slightly covering a small portion of the face. Whether the hair is layered, slickened, or straight down, having the hair slightly covering the face adds a mysterious look as well. A prime example of these types of Japanese hair styles can be found in two of Japan's most popular stars. Ami and Yumi, two young Japanese pop stars that are equivalent to the US's Hilary Duff, have a variety of light punky Japanese hairstyles as well as very elegant pretty Japanese hair styles as well. As you can see, their hairstyles compliment their faces very well and bring out their eyes and face. Their elegant Japanese hairstyles are slightly covering part of their faces.
Anime Hairstyles From Japanese Games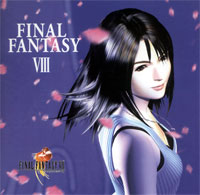 Japanese anime and games provides a wide variety of hairstyles that although may start in cartoon format, end up looking great on us real people as well. We are not talking about those crazy anime hairstyles here but rather those realistic ones which are feasable to create. Two prime examples include game characters Rinoa and Yuna which offer two different hairstyles. Rinoa has medium length, layered hair that has the bangs slightly covering the front of her hair. The bottom is lightly curled outward but many Japanese hairstyles will curl inward as well. This look is very easy to accomplish on real hair. Yuna has a short Japanese hairstyle that is layered all around and slight colored. This look still has the same effect where the hair is slightly covering the face; a very easy to produce hairstyle. The ultimate piece of digitally created Japanese hairstyles comes as a wedding hairstyle. The last image is a wedding hairstyle from a game that we have found many people trying to mimic for their own wedding hairstyles. This is a very elegant and crisp look.